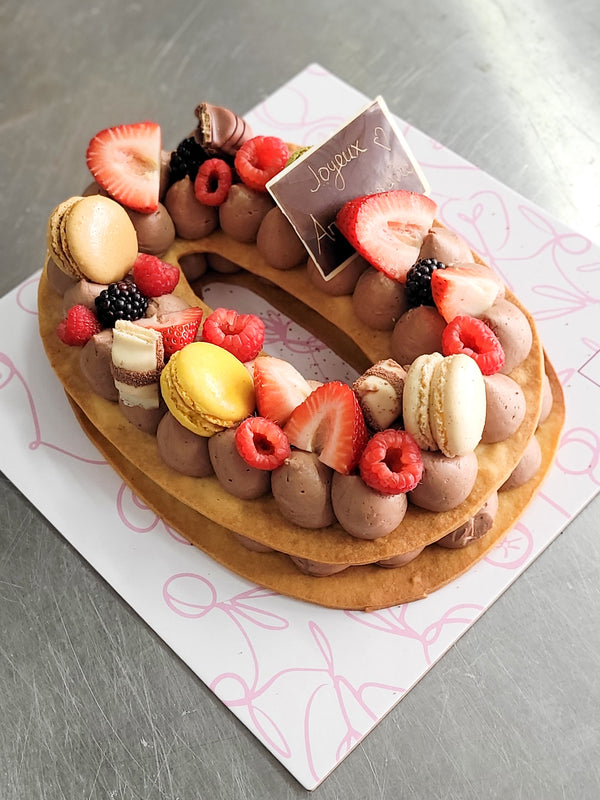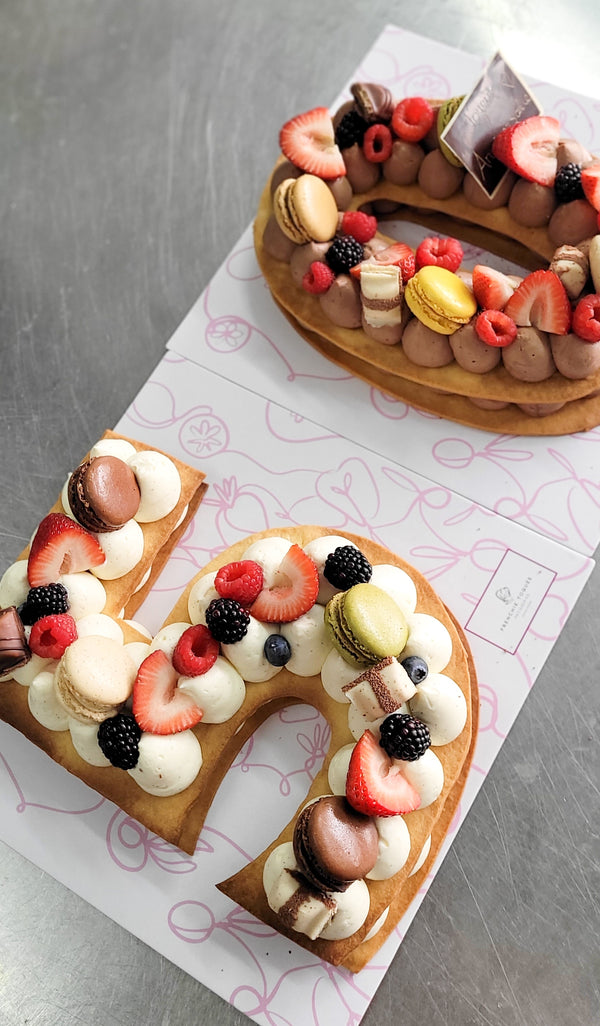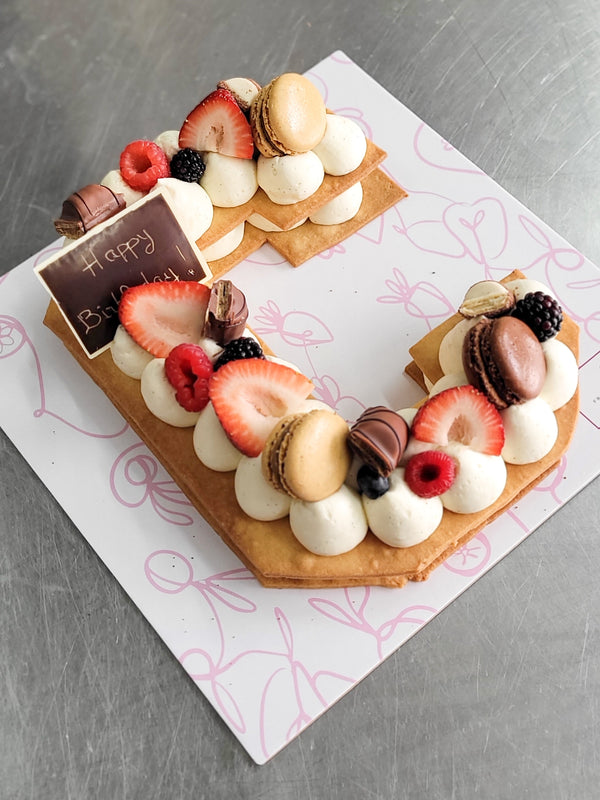 This is the best birthday cake in Hong Kong: our number cakes.
Our number cakes are made with a flaky pie crust and topped with a delicate and light vanilla or chocolate cream. It has two layers. The shape can be personalized: birthday, anniversaries, baby shower… choose your shape.
Our usual toppings are red berries (strawberries, raspberries, blackberries and blueberries), chocolates and macarons.
Pregnancy friendly.
Contains: dairy, gluten. Nuts inside the kinder bueno topping and macarons.
Pick-Up / Delivery information
DELIVERY
Our delivery charges varies depending on the delivery area (Hong Kong Island, Kowloon or New Territories). We even offer free delivery, check out our delivery fees.
Time slot:
11AM-12PM or 12-2PM or 2-4PM
Please let us know if you wish earlier delivery.
PICK-UP
Choose from three convenient pick up locations for your orders.
1. Aberdeen production kitchen everyday from 11am to 3pm.
Address: Unit 3, 6th floor, Fullagar Industrial Building, 234 Aberdeen Main road
2. Caine road residential pick-up point from 4pm Monday to Friday and 1pm during the weekends.
Please note Caine road location is just a pick-up point.
3. Pop-up kiosk in 1F, Lincoln House, Taikoo Place from Monday to Friday 11am-6pm.

Tasting suggestions
All cakes should be consumed within 24 hours. Number cakes should be served the same day or pickup / delivery.
Madeleines, cookies and others pound cakes must be stored at room temperature for up to 4 days.